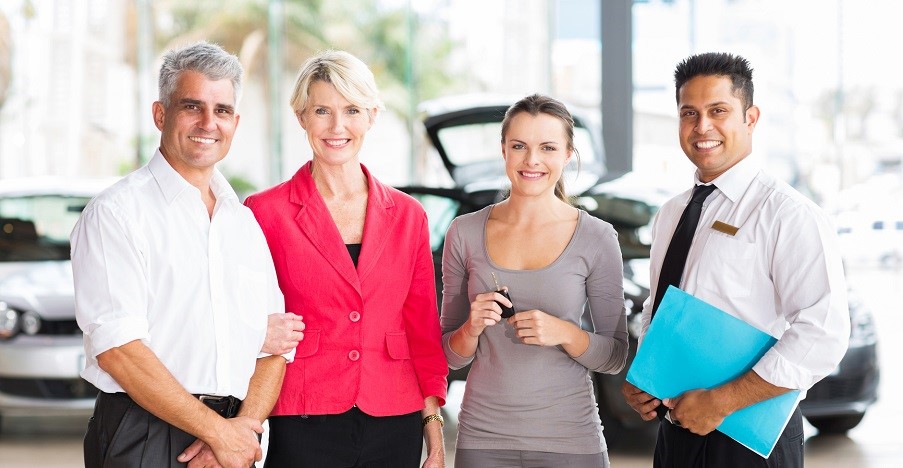 Trust the Indy Car Financing Guide to Answer Your Questions About Speedway Auto Buying
At Indy Car Financing, we want to help our customers understand the process of financing their next car. That's why our experts have created a database of commonly asked questions to help sort through all the nonsense. From the first look to the insurance of your purchase, our car financing guide is here to help Speedway buyers shop with confidence and get the best deal for their money.
Car Financing Questions?
Unscrupulous dealers take advantage of buyers who don't understand financing. Our database can prevent that by answering common questions about financing on a fixed income, getting a great used car while still in college, and many more, including:
How Do You Avoid Being Scammed? – We cover the most common scams and how to stay clear of dishonest sellers.
Where Can You Find the Best Finance Offers? – Lower your purchase price and get the best finance rates.
What Are the Benefits of Financing? – Learn how financing your car may help your credit and make your next purchase even easier.
How Does Your Driving Record Affect Financing? – Learn how being a safe driver can save you money on more than just insurance.
What Types of Loans Can I Qualify For? – No matter what your credit history, there's a finance product out there to help make your purchase affordable.
How Can You Avoid Common Car Buying Mistakes? – Keep more of your money and avoid buying a dud with a few simple steps.
Should You Lease or Buy? – Decide whether leasing or buying that next car makes more sense for your budget now and in the future.
Our car financing guide answers these and many more questions to help our Speedway customers buy with confidence.
For Upfront Car Financing in Speedway, Trust Indy Car
At Indy Car Financing, we really are committed to helping you get the car you need without all the fuss. Browse our comprehensive library of frequently asked questions, and get the information you need, then apply for financing online to get your purchase started before you even get here.
Get Your Car Financing Questions Answered at Indy Car Financing In Speedway
Use our car financing guide and get answers to your most pressing questions. Contact us at (855) 468-6215, or come see us at Speedway Chevrolet located at 5252 W 38th St in Indianapolis to learn more.