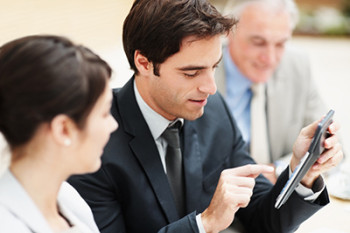 Indy Car Financing, located at Speedway Chevrolet, offers drivers an expedient, clear cut means of getting the financing they deserve for the car or truck they need. Our online database will help you to understand the steps to getting financed, the loans available to you, and even allow you to apply for financing from the comfort of your own home. But convenience isn't the only reason to come to us first when you're ready to make your next purchase.
Reasons to Let Us Help You Over the Competition
Our friendly, knowledgeable staff can answer any questions you may have about buying or leasing your next car. We'll show you the rebates and incentives available to you and help you decide which kind of contract best suits your budget. But that isn't the only reason to choose us:
Unprecedented Access – While we're located at Speedway Chevrolet, we have access to every vehicle at every Andy Mohr dealership in the state, giving our customers hundreds of cars, trucks, and SUVs to consider—all in one convenient location.
Flexible Financing – Regardless of your payment history, the finance specialists at Indy Car Financing can help. Our relationship with local and national lenders allows us to offer financing to clients with good credit, bad credit, or even no credit history at all.
Buy Here/Pay Here – We make car-buying easier thanks to our one-stop shopping experience. Come in and let us know what you are looking for, browse Andy Mohr's massive multi-dealership inventory, find the vehicle you like, apply for financing, and drive out with the vehicle you want—all in as little as an hour.
Accurate Trade-in Estimates – We use the most accurate industry information to determine the correct value of your trade-in, ensuring that you not only get the most up-to-date value, but the highest one as well. This allows you to put more towards your next vehicle, saving you big when it's time to pay for your purchase.
Choose Indy Car Financing for Your Next Indianapolis Purchase
When you're looking for convenient, trust worthy car financing near Indianapolis, try Indy Car Financing first. Contact us at (855) 468-6215, or come see us at Speedway Chevrolet located at 5252 W 38th St. in Indianapolis to learn more.